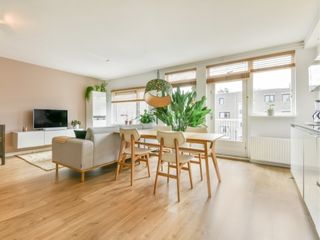 Wood blinds are a classic and timeless window treatment option for any living space. They add warmth and natural beauty to your home, and can enhance the look and feel of any room. If you're considering installing wood blinds in your living space, here's what you need to know.
Benefits of Wood Blinds:
Wood blinds offer a range of benefits for homeowners. They're durable, easy to clean, and provide excellent light control and privacy. They're also a great option for allergy sufferers, as they don't attract dust and other allergens.
Measuring for Wood Blinds:
Before you order your wood blinds, you'll need to measure your windows carefully. This will ensure that your blinds fit properly and look their best. Measure the width and height of your window frame, and make note of any obstructions such as handles or locks.
Installing Wood Blinds:
Installing wood blinds is a straightforward process that can be done with a few basic tools. Start by attaching the mounting brackets to your window frame, then attach the valance clips and headrail to the brackets. Finally, attach the slats to the headrail and adjust the tilt and lift controls.
Maintenance and Care:
To keep your wood blinds looking their best, it's important to clean and maintain them regularly. Use a soft cloth or brush to dust the slats, and avoid using water or harsh cleaning chemicals. If your blinds get dirty, spot-clean them with a damp cloth and mild soap.
At Motorized Window Shade - Redwood City, we offer a range of wood blind options to fit your needs and preferences. From traditional stained wood to contemporary painted finishes, we have something for every style and taste.
Call Us For Wood Blinds Installation For Several Reasons:
Expertise: Our team has years of experience in the window treatment industry, and we're experts in installing wood blinds. We can help you choose the perfect blinds for your home and ensure that they're installed properly and efficiently.
Quality Products: We offer high-quality wood blinds that are durable, long-lasting, and come in a variety of finishes and styles. We work with the best manufacturers in the industry to ensure that our customers receive top-of-the-line products.
Customization: At Motorized Window Shade - Redwood City, we believe that every home is unique, and we offer customizations to fit your specific needs and preferences. Whether you're looking for a specific color or finish, or you have unique window shapes or sizes, we can help you find the perfect solution.
Professional Installation: Our team will handle the installation process for you, ensuring that your wood blinds are installed correctly and efficiently. We'll work with you to schedule a time that's convenient for you, and we'll be respectful of your home and your time.
Customer Satisfaction: We're committed to providing exceptional customer service and ensuring that our customers are satisfied with our products and services. We'll work with you every step of the way to ensure that you're happy with your wood blinds installation.
Overall, if you're looking for a reliable and professional company to install wood blinds in your home, Motorized Window Shade - Redwood City is the company to call. Contact us today for a free consultation and let us help you enhance the look and feel of your living space with beautiful wood blinds.